Communication is central to any type of interaction and relationship. Most relationship problems can be overcome if individuals improve their communication skills, and replace passive, aggressive and passive-aggressive communication with more assertiveness.
What we often fail to comprehend is that active and assertive listening is THE most important communication skill. In fact, we usually put more effort in how we can get our point across and become more assertive in what we ask and express, than actually realize the significance of our listening skills. We tend to forget that communication is a mutual process of listening to the other and expressing ourselves.
Today our focus will be what prevents us from listening actively and attentively. By recognizing the 12 blocks to listening and realizing when we engage in those, we can subsequently improve our listening skills. This will inevitably bring positive changes in the way we communicate with others.
After all, listening does mean not just hearing with our ears, but actively being mindful and attentive of what is being expressed, so that we first understand it fully. You are what you listen to- and this does not only apply to music!
The 12 Blocks to Active Listening
If you often find yourself in situations that you cannot communicate with someone properly, maybe you are also not listening properly.
Of course it is understandable that we can not always give our full attention to whoever is talking to us- yet understanding what prevents us from doing so is a first step in making necessary adjustments in order to improve our communication. Let's look at 12 common blocks to listening.
1. Mind Reading
Have you ever caught yourself drifting away from what the other person is saying, because you are already making an assumption in your mind about what they will say?
Although this is to some extent natural and automatic in many conversations, and it may suggest that you understand the other quite well so that you can already guess what they're about to say, mind reading can become an obstacle in your communication with others.
The reason for this is, the more time you invest in trying to figure out what will be said next, the less involved you are with the present moment and the other person.
After all, no matter how well you know and understand your conversational partner, you are not really in their head- so it is beneficial to actually listen to them rather than presuming you know their next sentence before they utter it.
2. Rehearsing
We can all be guilty of this occasionally; rehearsing means preparing what you will respond next, before your partner has finished talking.
This can often be accompanied by interrupting the other, to say what popped in your mind- which can take a negative turn quite easily, because interrupting is regarded as quite offensive and aggressive and can trigger a defensive attitude of the other person.
Then your focus is on constructing your next argument, not on the person talking to you. Consequently, you focus on yourself and not the other- but listening is all about the other.
It can therefore be worthwhile to pay close attention to them for a bit- it won't be long until you also have a chance to speak. In addition, the more attentively you listen, the better you will absorb and understand the other's message- so the more authentic you can be in your response.
3. Filtering
Filtering means having selective attention only to certain types of information, and letting your mind drift away otherwise.
We tend to use filtering when we want to ensure we are not threatened, or when we expect or wish to hear specific things from the other.
For instance, if you feel you are in danger if the other becomes upset, your attention may be more tuned to cues of increased emotion of the other. If the threatening cue is not present, then you can be distracted by your own thoughts and lose concentration.
Understandably, this is a block to effective communication because you do not receive the whole message of whatever the other wants to say- only fragments of it. You basically hear only what you want to hear.
4. Judging
Judging means having a negative opinion that is already firmly established about the other person, or making negative criticism in your mind about what they are saying.
By making judgements or assessing that the other person is not worth listening to, you close yourself from actually hearing what they have to say. Being open and flexible is always an advantage in communication.
5. Daydreaming
Something the other just said triggered a memory, image or thought in your mind- and then you got carried away on your train of thought.
You know how it goes, one thought let to another, and another, and off you go! Suddenly you are disconnected from your partner, lost in your own mind, drifting away. Or you simply lost interest and therefore concentration.
Often when you return to the conversation, you have absolutely no idea of what has been said so far. You may feel confused or awkward. This can be very embarrassing in some occasions, especially when you ask a question about something that has already been expressed while you were off somewhere far. It is quite obvious that such a thing is disrespectful to the other person.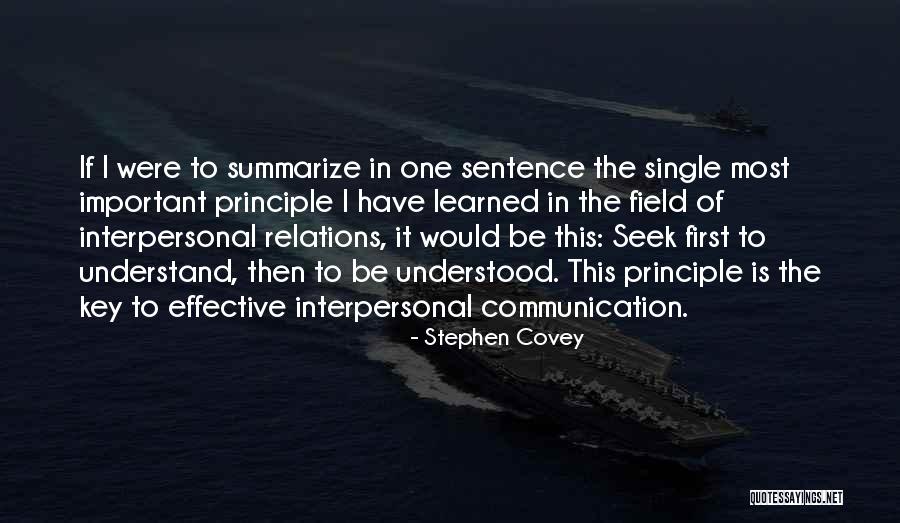 https://www.youniversetherapy.com/post/the-12-blocks-to-active-listening